I couldn't decide which I liked better.
The close up of lilac buds: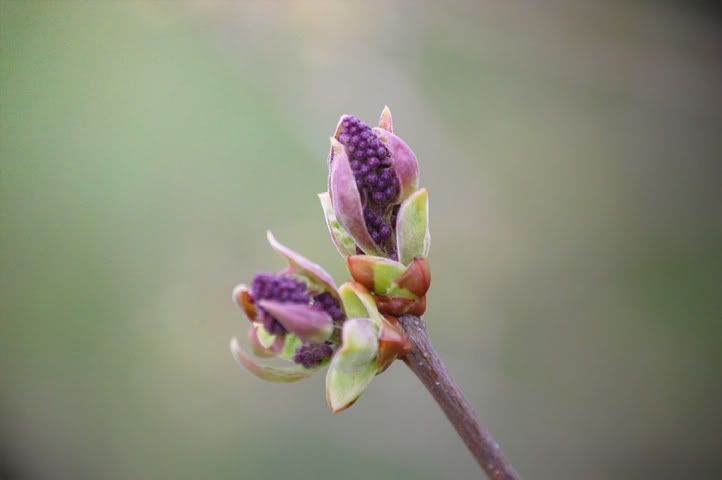 OR
the bench w/the daffodils in front... I like the composition of this one. I was walking back from taking the photo of the lilac bud, when I glanced up and saw the bench and thought it looked pretty... it's all weathered, we've had it since 1994.