Well, here it is, day 5. Only 360 more to go! I'm trying to challenge myself and take interesting pictures, you know, so here's what caught my eye today. My husbands dusty beer bottle collection. Now, mind you, it ain't Budweiser... nope, he drinks the good stuff.
Here I was trying to get the first bottle in focus, and the rest not... mission accomplished. One minor thing I did wrong... OK, major... there is a lot of noise in this photo, and it's because I had the ISO turned WAY up. Oops. Oh well, that's what it's all about, learning the camera.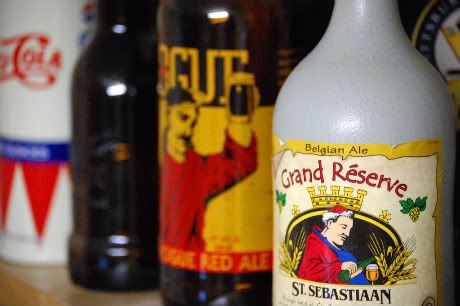 Maybe tomorrow there will be sunshine and I can venture outside.